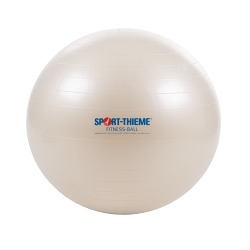 Top rated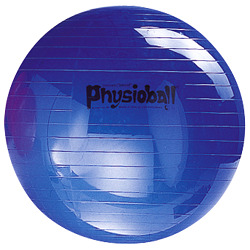 Gymnastics balls for professional and recreational sports
Gymnastic balls can be used in many different areas. In rhythmic gymnastics especially, they serve as important hand apparatus when doing the exercises. Gymnastic balls also have a versatile application in physical education – for instance for coordination, agility and fitness exercises. In physiotherapy, the larger gymnastics balls have an important function for the treatment of back problems and are suitable for gentle muscle-building exercises.
Gymnastic balls: various sizes
Gymnastic balls for exercises and rhythmic gymnastics have particularly good bouncing properties, are elastic and easy to grip. They hold their shape well even over years and do not become porous. The common gymnastic ball size for schools and recreational sports is either 16 or 19 centimetres in diameter. For competitions, high gloss gymnastic balls are used, which comply with guidelines of the International Gymnastics Federation FIG. They have a diameter of 19 centimetres and a weight of 420 grams. Larger gymnastic balls with a diameter of 45 to 75 centimetres are ideal for physical rehabilitation exercises and can be used both as a sitting ball and a fitness ball. In the Sport-Thieme test package you will receive a cost-effective selection of several gymnastic balls.