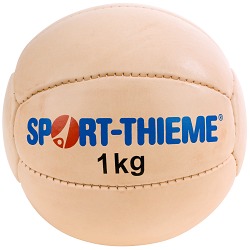 Top rated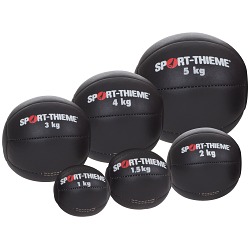 Medicine balls: lots of training options
Medicine balls are easy to use and offer lots of training options. This is why they have always been popular aids in PE lessons and clubs. Medicine balls can be used for targeted training of muscle groups that are under particular strain during ball games such as handball, basketball or volleyball. For example, they strengthen finger and arm muscles when throwing, catching or setting. There are also lots of exercises using the medicine ball as part of general strength and fitness training. Examples include hip twists, squats or bouncing. Press-ups on the ball are a popular exercise for circuit training.
Available in different designs
Medicine balls come in different sizes and weight categories, with different materials and fillings. Balls with a plastic surface have good bounce characteristics and a particularly good grip. The small sizes are particularly good for children's training. Hand-stitched medicine balls made from leather are very hard-wearing and long-lasting. They have a cork granulate or special hair filling and therefore do not have a valve.