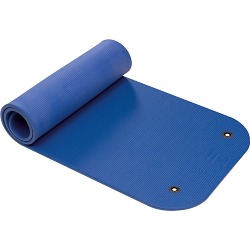 Top rated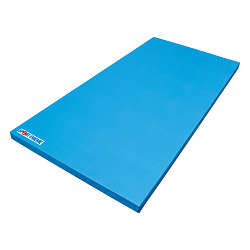 Gym mats for a comfortable workout
Gym mats are a useful aid when working out or for fitness exercises and provide comfort and safety. It is important to feel comfortable during Yoga or normal gymnastics exercises for the stomach, legs and buttocks. Gym mats should be nice and soft while at the same time being robust under frequent use. They should be both durable and enjoyable.
Gym mats: Our large selection
Our sports mats come in many colours and sizes. Lengths from 120 to 200 cm, widths from 50 to 125 cm, and thicknesses from 0.8 to 2.8 cm mean that we have the right mat for every use. All our mats are non-slip and excellent for floor exercises. We also have gym mats with hooks for space-saving storage and mats for water gymnastics. At Sport-Thieme you will also find suitable mounting equipment, transport trolleys, and tying straps for your mat.